Chemical Co.Ltd
Country:

China (Mainland)
Business Type: Trading Company

Fax:
City:
Street:
MaxCard: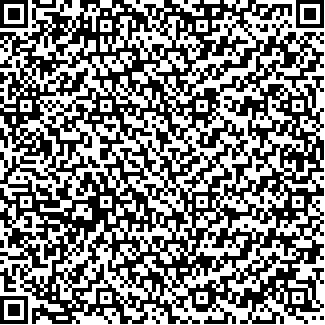 Keywords
Arbutin
4-hydroxyphenyl-beta-d-glucopyranosid
497-76-7
Quick Details
ProName: Hot supply best quality Arbutin/497-76...
CasNo: 497-76-7
Molecular Formula: C12H16O7
Appearance: white crystalline powder
Application: cosmetic raw material
DeliveryTime: within 1-2 days upon payment
PackAge: by foil bag or 25kg drum/box
Port: Shanghai or Shenzhen
ProductionCapacity: 100000 Kilogram/Month
Purity: 99%min
Storage: 2-8 degree
Transportation: courier
LimitNum: 1 Kilogram
Moisture Content: less than 0.05%
Impurity: less tnan 0.02%
Product name: Arbutin
cas: 497-76-7
mp: 195-198 °C
storage: 2-8°C
solubility: H2O: 50 mg/mL hot, clear
water solubility: 10-15 g/100 mL at 20 oC
mocular weight: 272.25
MF: C12H16O7
brand: zhishang
sensitivity: Hygroscopic
Superiority
Hot supply best quality Arbutin/497-76-7 with best price in stock!!!
1. Professional manufacturer
2. Best price
3. Fast delivery
4. Prompt before and after sale service
5. Quality guarantee
6. Reliable and truthworthy supplier
Details
Hot supply best quality Arbutin/497-76-7 with best price in stock!!!
Hot supply best quality Arbutin/497-76-7
1.Production information
Appearance
white crystal or powder
Assay
99.5%min
M.P.
199-201+/-0.5℃
PH value (1% water solution)
5.0-7.0
Clarity of water solution
Transparent and colorless
Specific rotatory power
-66+/2°
Arsenic content
<2ppm
Loss on drying
≤0.5%
Ignition residue
≤0.5%
Paradioxybenzene limitation
≤10ppm
Heavy metal
≤10ppm
Pathogen

Bacteria count<300cpu/g

Fungus<100cpu/g
Storage condition
sealed,kept in a shady & dry place
Packing
25kg/carboard drum
* The name "bearberry" for the plant derives from the edible fruit which is a favorite food of
bears. The leaves of the plant are used in herbal medicine.
* It's distributed in the mountains of Sichuan, southwestern China north and east to eastern
Siberia, Alaska and northern Canada east to northern Quebec.
* The plant contains arbutin, ursolic acid, tannic acid, gallic acid, some essential oil and
resin, hydroquinones (mainly arbutin, up to 17%), tannins (up to 15%), phenolic glycosides
and flavonoids.
* Arbutin is extracted from the bearberry plant in the genus Arctostaphylos.
* It inhibits tyrosinase and thus prevents the formation of melanin. Arbutin is therefore used as a
skin-lightening agent.
* There are 2 types of arbutin, they are alpha-arbutin and beta-arbutin. The Inhibition of tyrosinase activity of alpha-arbutin is 10 times stronger than beta-arbutin.
Other golden products:
Anti Senile Dementia Series: Huperzine A 1%~99% HPLCTurmeric root extract curcumin 95% HPLCAnti-cancer and Anti Cardiovascular Diseases Series:Zeaxanthin 5%~65% HPLCLutein 5%~90%Curcumin 95%Eyesight-caring Series:AnthocyaninZeaxanthin 5%~65% HPLCLutein 5%~90%Sex Enhancement Series: Tongkat Ali P.E. Epimedium extract icariin 10% 98% Maca root extract 10:1 100:1Anti Diabetes Series: Mulberry leaf eatract DNJ 1%~30%Ursolicacid 25%~98% HPLCAnti-oxidant Series: Ursolicacid 25%~98% HPLC Zeaxanthin 5%~65% HPLCAstaxanthin AnthocyanidinsOther Health Care Function Series:
Ginseng steam leaf extract
ginsenosides 80% UV
Horse chestnut extract aescin
20% UV 20% HPLC 98% HPLC
Sodium aescinate
98%
Sinomenine hydrochloride
98% HPLC